Free alternatives to MS Office to create docs and convert them to PDFs
Your days of writing school essays are long over. However, you'll still need to create documents from time to time. Maybe it's work material. Maybe it's a resume, a brochure, or personal learning notes.
When such a need arises, MS Word first comes to mind. No surprise – it's something most people have been using for decades. But what if you don't have MS Office now and seek free alternatives?
Here's the good news. You can easily create documents without MS Office and then convert them to PDFs. All without spending a buck.
Let's take a look at some of the options.
Apache OpenOffice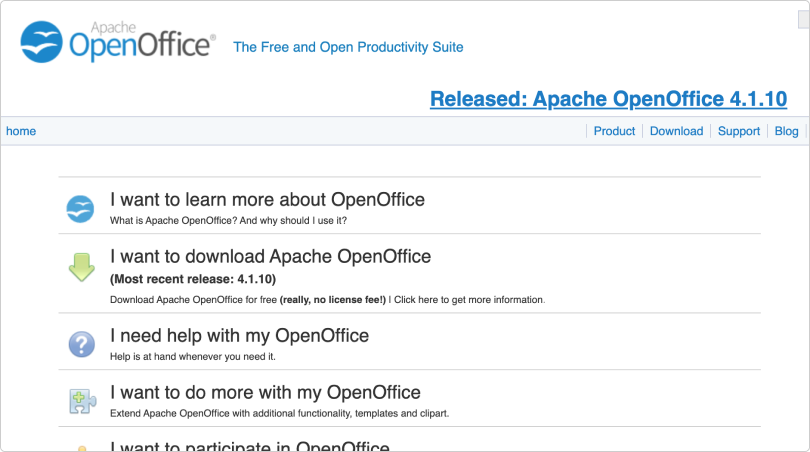 Apache Openoffice is a popular free-of-charge alternative to MS Word that works with Windows, Mac, and Linux. The main formatting adjustments will be a child's play even for the first-time user. You'll learn the basics of changing font, text style, size, alignment, line spacing, etc. in no time.
More advanced features are also supported (such as converting text into a table, changing the case of text, etc.).
Quick view: why should you try Apache Openoffice?
It supports a wide range of file formats;
You'll be able to use various extensions and templates;
It offers both basic and advanced formatting;
It provides a live spell-check while you're typing.
Are there any areas where Apache Open office misses the mark? Before you get used to it, the menu may seem cluttered. Some customers say the program's interface could be more user-friendly. Also, beware that the primary document format Apache Openoffice supports is ODF, not DOC.
LibreOffice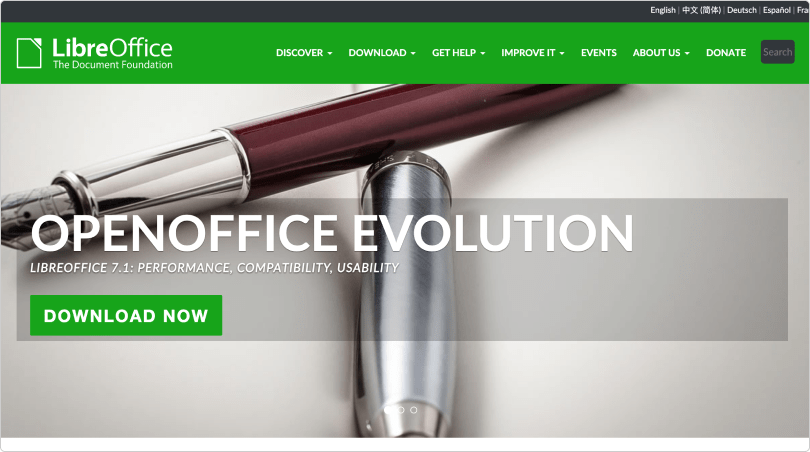 If you're looking for a power-packed productivity suite, LibreOffice might be your cup of tea. It's completely free to use – even for businesses. You can use the desktop app on Windows, macOS, and Linux. LibreOffice' Writer is a convenient application for creating docs, and it contains almost all the features you'll find in the latest versions of Word. Want even more flexibility? There's a great selection of extensions and templates to choose from.
Quick view: why should you try LibreOffice?
It's a huge, feature-rich software suite you don't have to pay a penny for;
It tries to emulate Microsoft's apps, so the menu structure, shortcut keys, and other features will look familiar;
LibreOffice supports just about any document format (so you can work with files created decades ago).
Any disadvantages? LibreOffice doesn't offer mobile apps or online collaboration. And when it comes to Writer's interface, there's still room for improvement. Many users admit it could be more elegant and less overstuffed.
Google Docs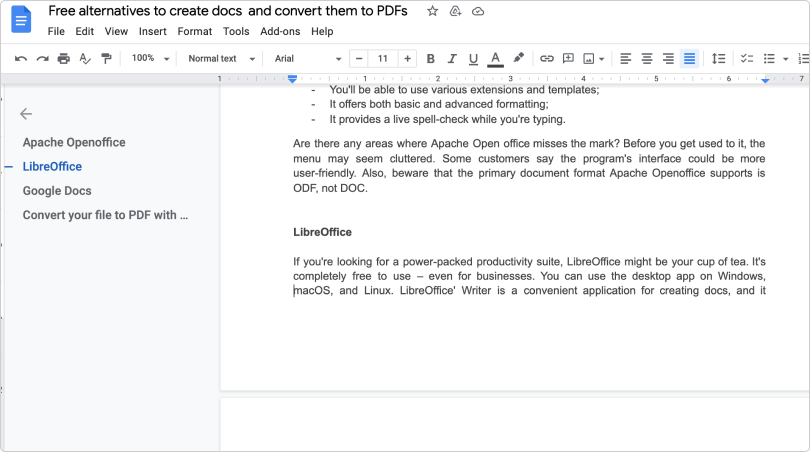 For a while now, MS Word and Google Docs have been battling for the title of the best word processor. Google Docs is web-based, and it's a game-changer for people who like editing and sharing documents online.
You don't have to download any software or purchase a suite of programs. All you need is a Google account. Once you sign in, you'll be greeted by an easy-access toolbar. Google did a great job at simplifying the layout – so the workspace is surprisingly easy to manage.
Quick view: why should you try Google Docs?
You'll enjoy easy sharing and real-time editing with other users;
You'll easily access document history (all changes and modifications are tracked);
Documents are saved every few seconds, so you won't have to worry about losing your material;
You'll quickly access your docs from any device with an internet connection.
Of course, as Google Docs is online-based, you'll need internet access to reap the benefits. Also, if you need complex formatting features, MS Word still takes the lead in this area.
Convert your file to PDF with Online PDF Converter
OK, you picked your tool to create a text document. Now, here's a free go-to solution to convert your files to PDFs: https://www.freepdfconvert.com
It's quick, it's free, and it's insanely simple to use. And, in case you wish to up your game, it will give you many extra tools to play with: compression, rotation, merging two different PDFs, splitting one PDF into two, and so on.
The 3-step process is easy to grasp:
SELECT. Select the document you wish to convert.

CONVERT. The free PDF creator will convert your file to PDF in seconds.

DOWNLOAD. Your new document will be ready to download immediately.
All your files and documents will be encrypted – so you'll have no headaches about data security. After you download your file, it is permanently deleted from servers.
That's about it – a few quick steps, and you'll be crushing it. It won't require any extensive knowledge. It won't test your patience. And it most certainly won't break the bank.